CHS Varsity Club members greeted NASH students this morning as they entered the school. Have a great day!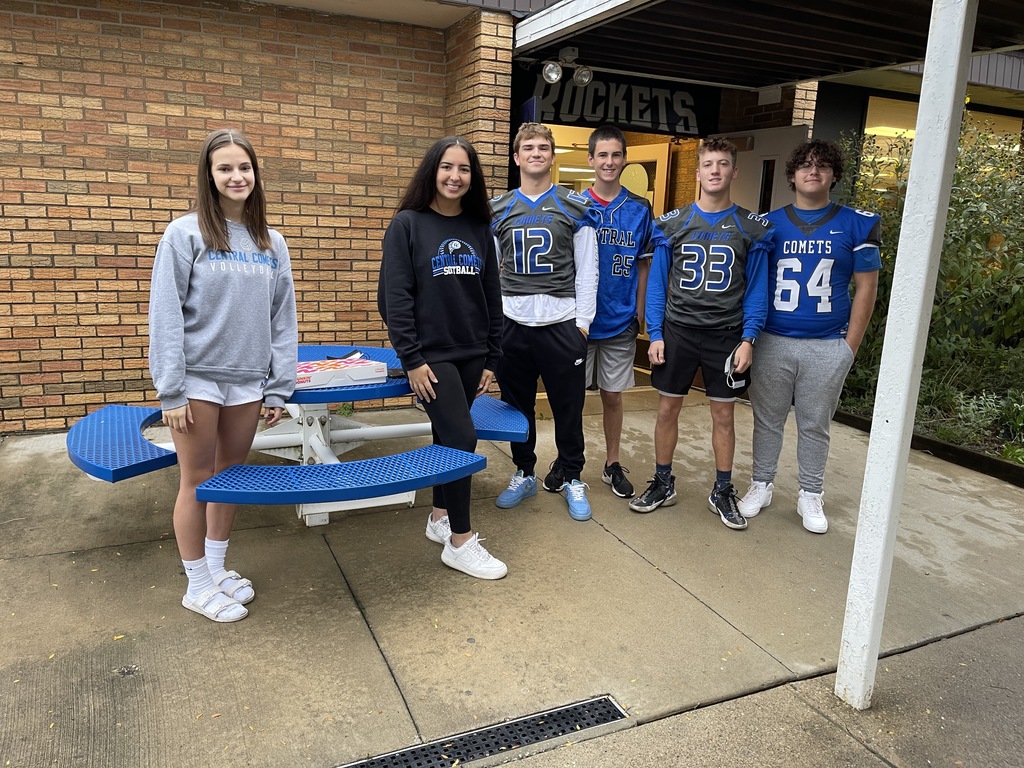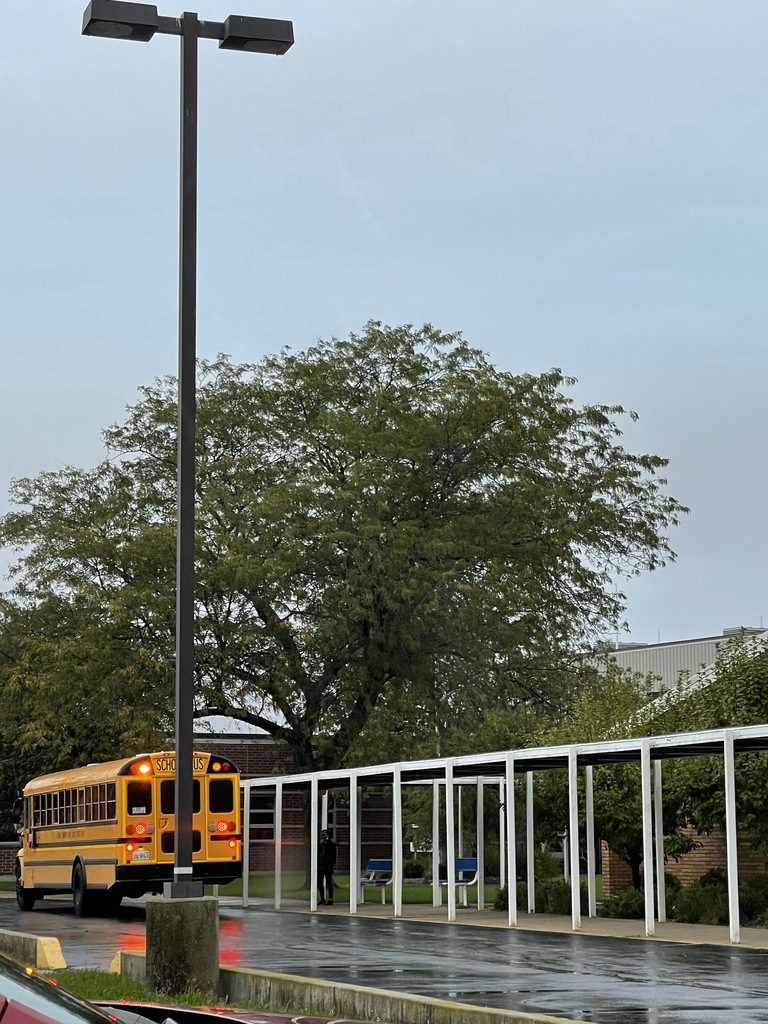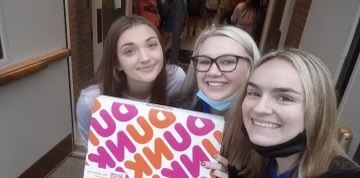 Tonight's (10-11-2021) JV football game vs. Iroquois West has been canceled.
Due to Parent/Teacher Conferences at Nash Middle School and the high school. we ask the everyone attending tonight's soccer game park in the lot by the softball field.

Good afternoon! Parent-teacher conferences are this Tuesday/Thursday from 4:30 - 7:30 P.M. Please schedule an appointment with your child's teacher (s) if you have not done so already. We hope to see you soon!
DON'T FORGET---State Champion Pork Chop Sandwich competition. Vote for Central Athletic Booster's beginning Monday, October 4 through 8:00 AM, Friday, October 8. 8:00 AM Go to ihsa.org to vote. CENTRAL is in the DUROC REGION

School will be held tomorrow at Central High School. Police were able to check the premises on Friday and believe it to be safe. Police will be present at the school complex tomorrow. If you do not feel safe sending your child, please notify the school office. Students will be considered excused for absence purposes. They do need to attend school tomorrow to participate in after school activities. Thank you!

Good evening! Police have been able to search the building and believe the building to be safe. Police presence will be in the area for homecoming festivities and also at school on Monday. Any updates will be shared throughout the weekend. We hope CHS students have fun at the game vs. Dwight tonight and at the dance tomorrow!
IHSA and The Illinois Pork Producers Association are proud to sponsor the inaugural State Champion Pork Chop Sandwich competition. Vote for Central Athletic Booster's beginning Monday, October 4 through 8:00 AM, Friday, October 8. Go to ihsa.org to vote

Hello! We have operational well and water now! School will resume as normal for all buildings tomorrow. Thank you for your cooperation today and with the changes in schedules yesterday!

Good afternoon! Unfortunately, the pump at the high school will not be fixed until tomorrow afternoon. Nash and Central High School students will have a remote day. Please check their pages for the schedules for the students to follow. Chebanse and Ashkum preschool will operate on normal schedules as both of these locations are fine with water. Thank you for your understanding!

Hello! We have no water at the middle school/ high school. We waited until Precision was able to address the situation but unfortunately the pump does need to be pulled. Students that drove to school or have a ride can be dismissed beginning at 11:20. Transportation was not available until 1:00. We will dismiss at Chebanse at 1:00 and Nash/CHS at 1:30. Students at Chebanse do not need to be picked up as we have water there. Sorry for the inconvenience!
Today's (9-28-21) volleyball matches at Grant Park are postponed until Thursday, 10-7-21.

Four Central students presenting at the @kacc4083 Sophomore Day. Great to see Central represented. Awesome job!!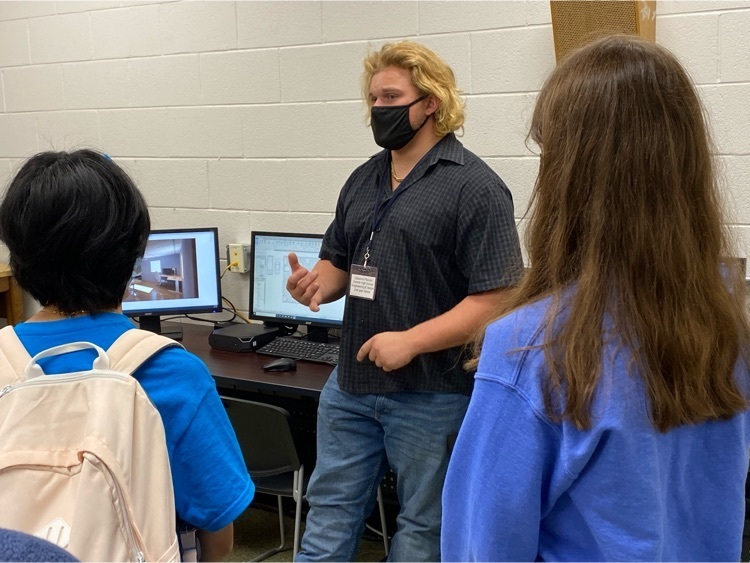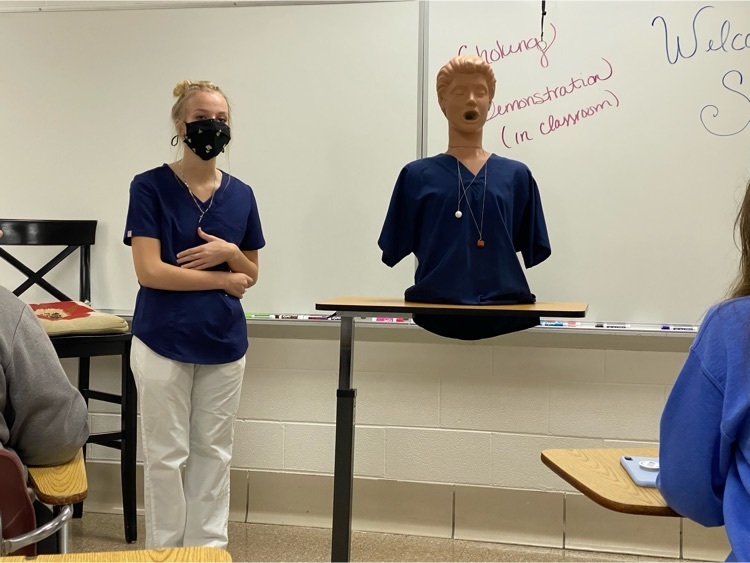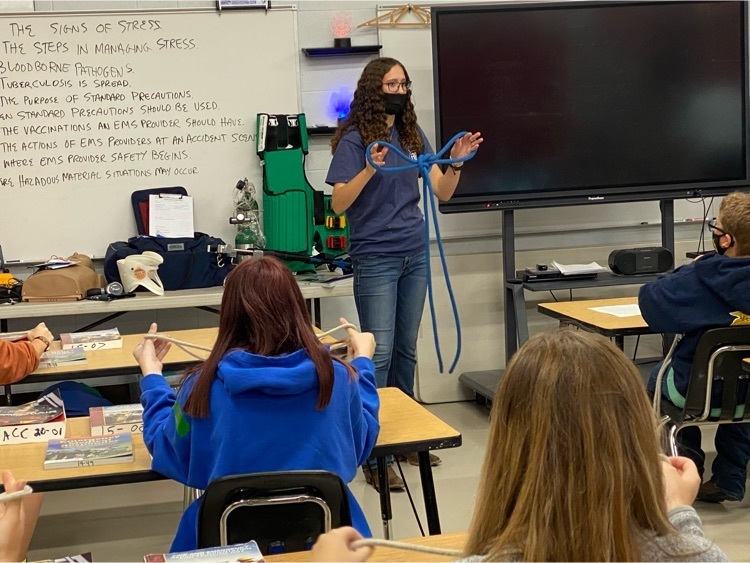 Comets win 24-13 over Westville! Have a great weekend!

Civics students and 2nd graders got together today to recite the pledge and then go on a memory walk around the elementary school to wrap up the 9/11 Memorial Stair Climb & Walk project. Thank you to the 2nd grade teachers for having us!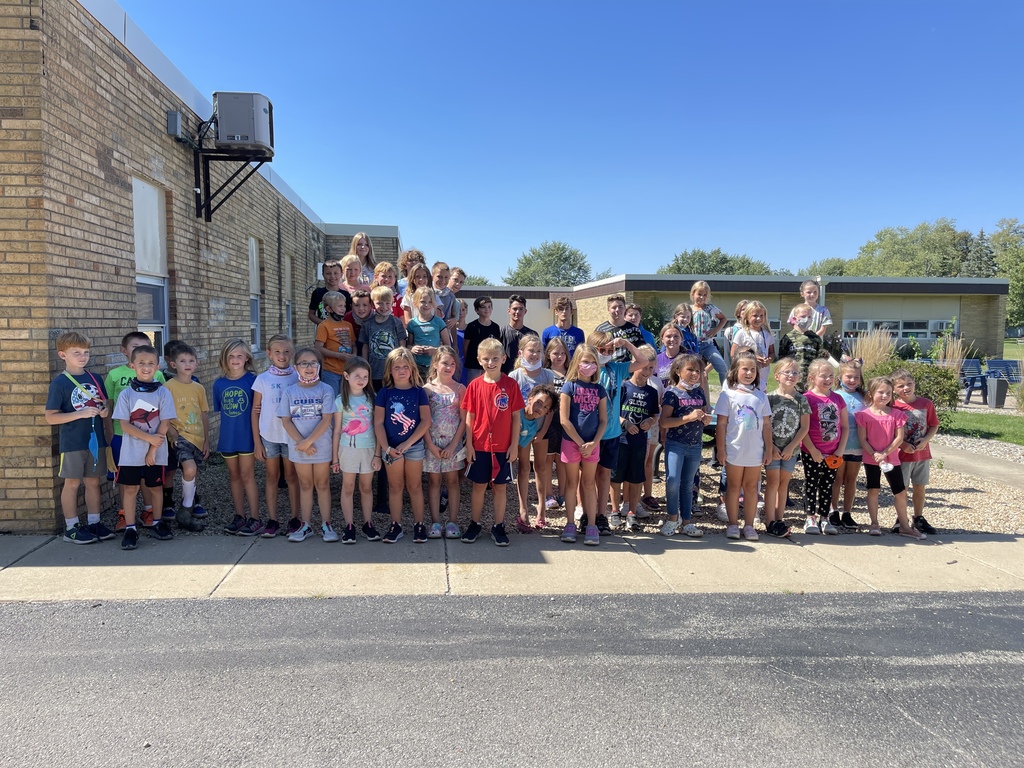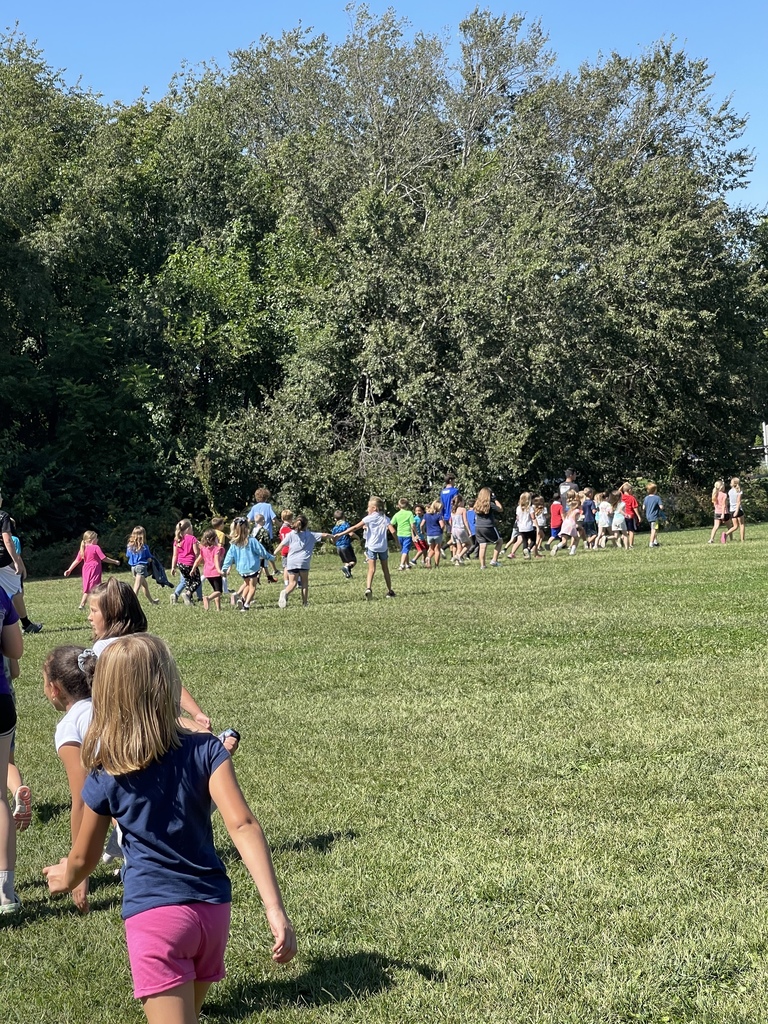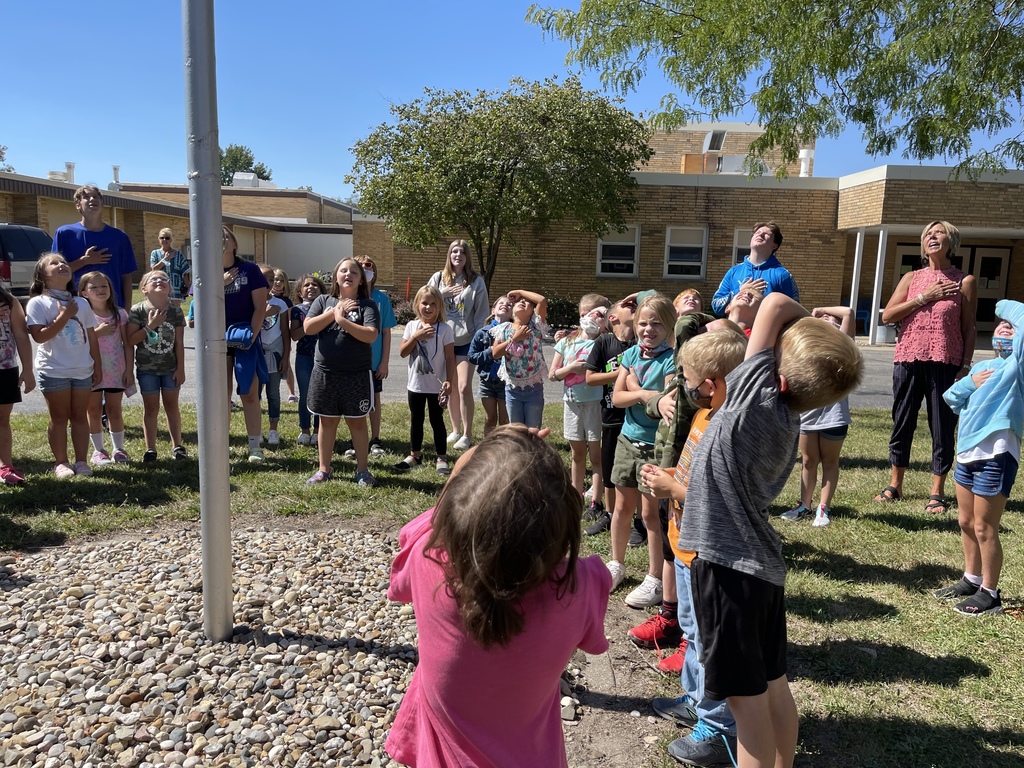 Tonight's volleyball match with Illinois Lutheran will begin at 4:30 p.m., not 5 p.m. as previously posted. The freshman game will be first followed by the junior varsity and varsity matches. Go Comets!

Good morning! Civic students were able to visit WGFA this morning to discuss their upcoming 9/11 Stair Climb Memorial. Please join them on Monday, September 13 from 8:30 - 11:30 A.M. at CHS football bleachers. May we always remember those lives that were lost on 9/11.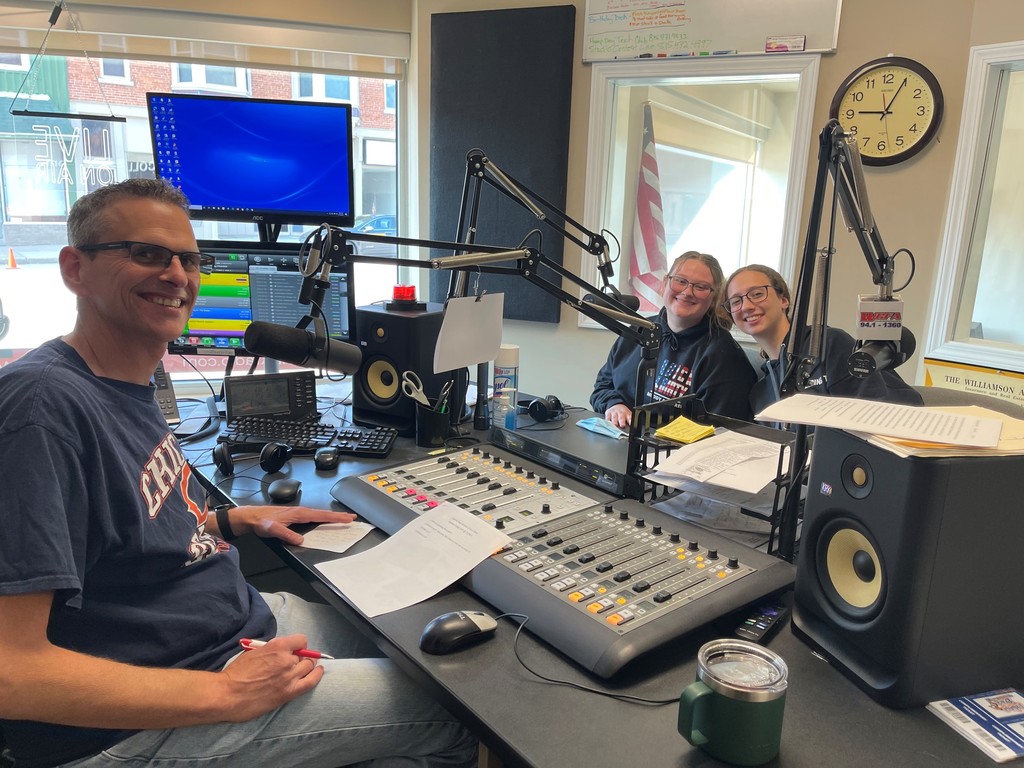 No school on Monday. Enjoy your Labor Day weekend!

Good morning! We look forward to the cooler temperatures next week. We will return to our normal dismissal schedule with 2:30 at Chebanse and 3:00 at Nash Middle School/Central High School. Have a great weekend!