Good morning! The Central Comets football team has advanced to the 2A IHSA Playoffs with a record of 6-3! The Comets will travel to Downs in Tri-Valley on Saturday for a 2:00 game time. Best of luck!
Mrs. Swigert-Fenton's APUSH students visited Ms. Hick's 3rd grade class yesterday. The high school students created games about the causes of the American Revolution and then played them with the 3rd graders. The games included Hangman between the Loyalists and the Patriots, Memory Revolution, and the Boston Tea Party bozo cups game (using tea bags to toss into the cups), Sorry!, and Bingo. Both groups had a blast. Thanks to Ms. Hicks for allowing the high school class to come hang out.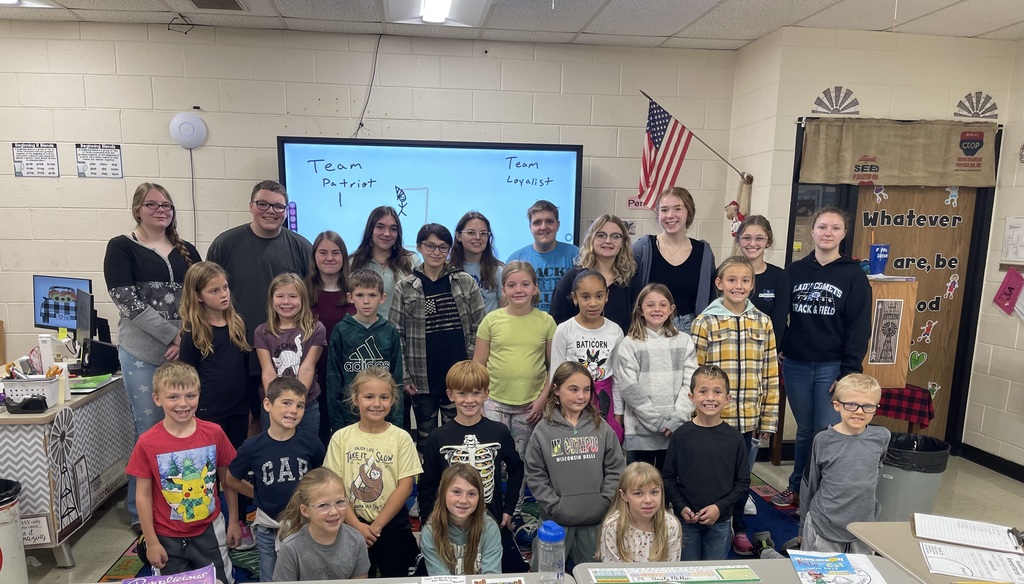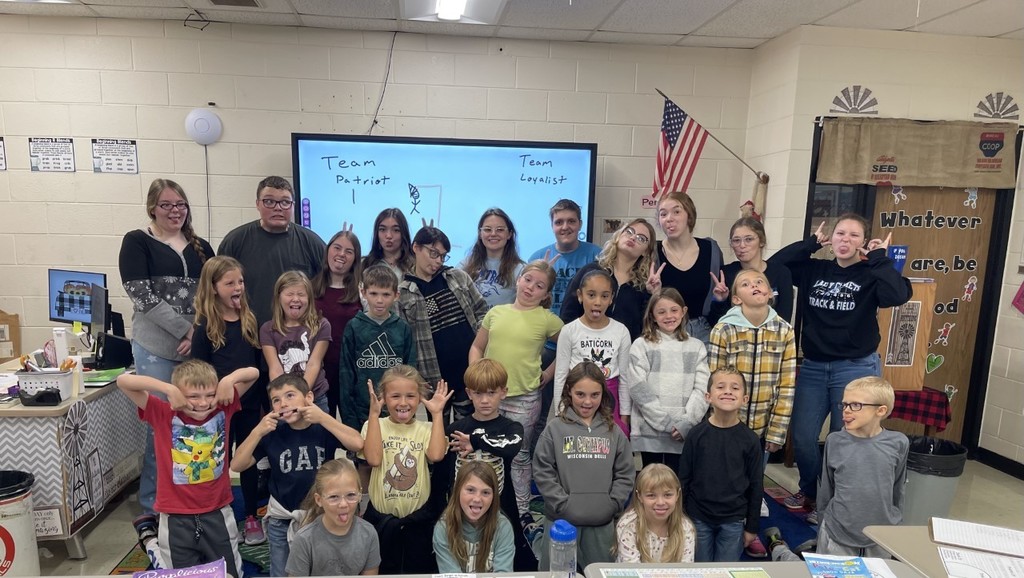 Comet seniors Landon Shule and Jeffery Hermanowicz presented at Kankakee Area Career Center Sophomore Day. Both did an outstanding job.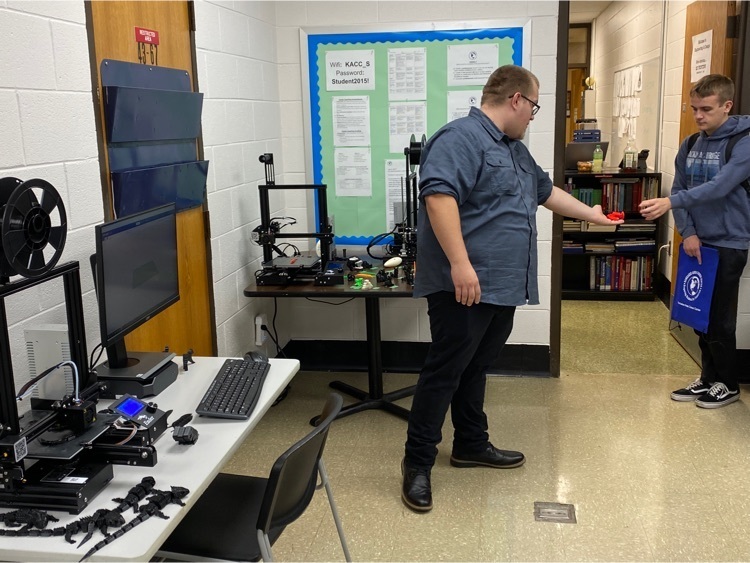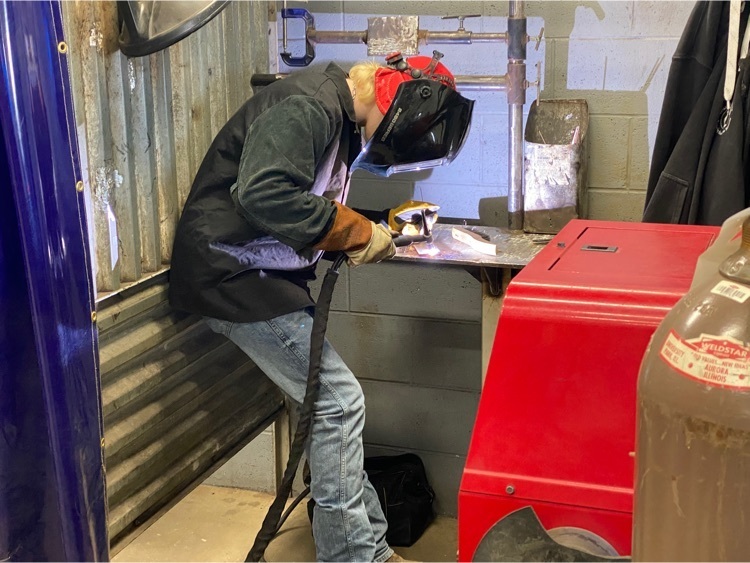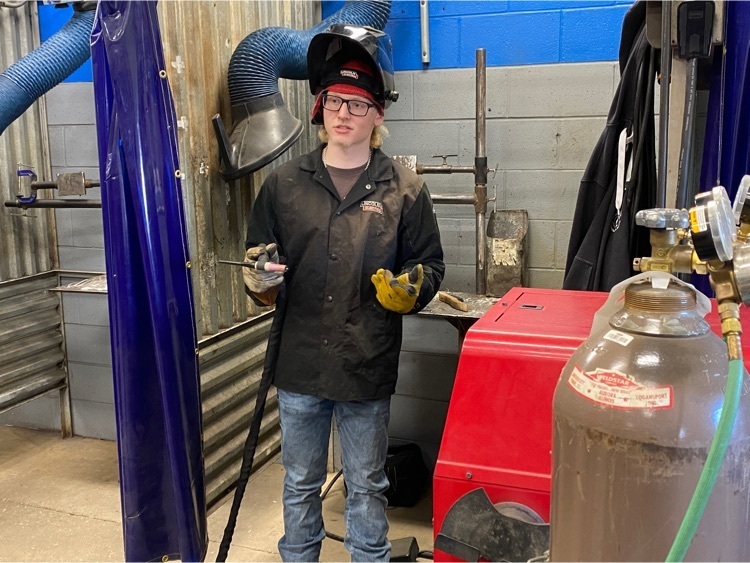 Central High School's Theatre Department invites you to "Be Our Guest" on Saturday, October 22 and Sunday, October 23 when they present performances of Walt Disney's Beauty and the Beast. Two Saturday shows are scheduled- the first at 2:00 PM and the next at 7:00 PM. Sunday's curtain will rise at 2:00 PM. Performances will be held in Central's Miner Auditorium.

Good morning! Congratulations to our 13 new inductees into the National Honor Society chapter. Those students are as follows: Senior Julia Hilgeman of Chebanse, Senior Amarion Paxton of Ashkum, Senior Alana Pourroy of Clifton, Senior Luke Shoven of Clifton, Junior Kyle Gifford of Clifton, Junior Lucas Gifford of Clifton, Junior Allison Girard of Chebanse, Junior Isabelle Hemp of Chebanse, Junior Adyson Martin of Chebanse, Junior Emma McGill of Ashkum, Junior Tatum Parks of Ashkum, Junior Jackson Regnier of Chebanse, and Junior Izabelle Stoops of Chebanse.

Good morning! The end of the first quarter is this Friday, October 14. Students will be dismissed at 1:30 from Chebanse Elementary and 2:00 from Nash Middle School and Central High School on October 14.

Good morning! Just a reminder that conferences are being held tonight and again on Thursday night. We have a gas gift card drawing for parents who attend conferences to enter in each of the buildings. We look forward to seeing you!

Good afternoon! The well has been repaired. All schools will operate on normal schedules tomorrow. Thanks for your cooperation with the schedule changes.

Good afternoon! The well has been repaired. All schools will operate on normal schedules tomorrow. Thanks for your cooperation with the schedule changes for today!

Students attending Career Center, SALT, or KASEC will still be in session. Transportation will be provided.

Good afternoon! Unfortunately, the well pump will not be fixed before the start of school tomorrow. Chebanse and Ashkum Early Literacy Center will have a normal school day . Nash and Central High School students will be participating in E-learning. We apologize for the inconvenience. Thank you for your cooperation with the needed schedule changes.
Tonight Volleyball Game and Senior Night have been postponed.

We are experiencing problems with the well at the middle school/high school. We will need to dismiss early due to no running water at the middle school and high school. Chebanse Elementary will dismiss at 1:30 and Nash and Central High School will dismiss at 2:00 P.M. Sorry for the short notice but the situation developed very quickly.

Good morning! Parent-teacher conferences will be held on October 4 and October 6 from 4:30 -7:30 P.M. Please schedule with your child's teacher and plan to attend! Thanks!

Good morning! Quarter 1 progress reports are posted for students in grades 5-12. Please log onto your Skyward account to check your child's progress. Thanks!

Beginning band night will take place on Thursday, September 15th from 5:30pm-7:30pm in the high school band room. This is an open house style event so please come and go as your schedule allows. This will be your opportunity to get a rental instrument, band materials, band schedule, and band expectations. Representatives from King Music will be available if you have any questions or are in need of anything. If you have any questions, please reach out to Mrs.Pendry. Sincerely, Joshua Houberg Principal John L. Nash Middle School
jhouberg@cusd4.org

Good morning! Tomorrow is an early release day with dismissal from Chebanse Elementary at 1:30 P.M. and dismissal from CHS/Nash at 2:00 P.M.
Monday Sept. 5, 2022 JV Football game vs Georgetown has been canceled.
All athletic events at Central and Nash are canceled for today. August 29, 2022 Nash Cross Country at Home Nash Softball @ BBYSL Central JV Football at Home Golf at Balmoral Park

Dear Parents/Guardians, Administration was made aware of a threat posted in a boys bathroom stall at Nash Middle School. The threat was vague and did not provide any specifics, however the district is taking it seriously. Iroquois County Sherriff's Office and Chebanse Township law enforcement were contacted about the post. The Iroquois County Sherriff's office will be on site to investigate and monitor dismissal procedures today. Law enforcement will also be present at Chebanse Elementary School just as a precaution. The concern and safety of Nash Middle School students is important to the faculty and staff at the Central School District. We are thankful to the local law enforcement for providing assistance in making education a priority. Sincerely, Joshua Houberg Principal