As a district, we are deeply saddened to hear of the loss of our athletic trainer for Central High School, Nick Koch. Nick was a former student and talented athlete at Central High School and we were happy to have him return home this fall as our athletic trainer. He will be greatly missed! Please keep his wife Jenna and their three children and his family in your thoughts and prayers.

Central is saddened to hear of the sudden and tragic passing of trainer Nick Koch. Nick, who graduated from Central, was a tireless worker, whose presence will be missed by coaches and student-athletes. Our thoughts and prayers are with Nick's wife, three children and family.

Good morning! Central is aware of the circulating TikTok post with a nationwide "school shooting and bomb threats for every school in the United States" that will supposedly take place on Friday, December 17. This information has been shared with school administration and local and state law enforcement. There are no indications of known threats within our specific district. This information is being shared out of caution and informative purposes. Safety concerns to our school and students are taken seriously and investigated thoroughly. Please contact us if you ever have information that you feel we need to investigate within our schools. Thank you!
OOOPS I made an error on the previous post. The boys' basketball game at Unity is on Friday, December 17th. JV game begins at 5:30. School address is 1127 County Rd. 800N Tolono, IL 61880
Centrals girls' and boys' basketball teams will participate in upcoming Holiday Tournaments. The girls' will play in the Raider Holiday Hoops Tournament in Gilman/Onarga. Central begins actions on Saturday, 12/11 at 9:00 AM vs. Wilmington in Onarga. The boys' will once again return to the Kankakee Holiday Tournament after Christmas. The Comets will open against Adams-Friendship at 3:00 PM on Tuesday, December 28th.

The Central High School and Nash Middle School complex is experiencing phone issues. The complex is unable to receive incoming calls. Thank you for your patience and understanding.

Correction - The 7th grade Girls Basketball will play Wednesday in Sectionals at Gardner.

Congratulations to the 7th grade Girls Basketball team on winning the Regional Championship! They play tonight in Sectionals at Gardner with the game beginning at 6:30 P.M. Good luck!

Tomorrow is the last day of school for the week! Enjoy Thanksgiving with your families. Students will return to school on Monday, November 29. Have a wonderful holiday!
Central High School Senior Nick Krueger recently signed to continue his baseball career at Kankakee Community College. Pictured in the front row (left to right): Nick's mother, Lora, Nick and Central Head Baseball Coach Brian Kohn. Back row (left to right): assistant coaches Brian Spooner, Dave Luhrsen, Jason Shoven, Travis Williams and Troy Meier.
APUSH students reviewed major figures from the American Revolution today by participating in a speed dating game, where you had two minutes to introduce yourself, ask questions to the other figures and determine if you were a "good match." The students did a great job.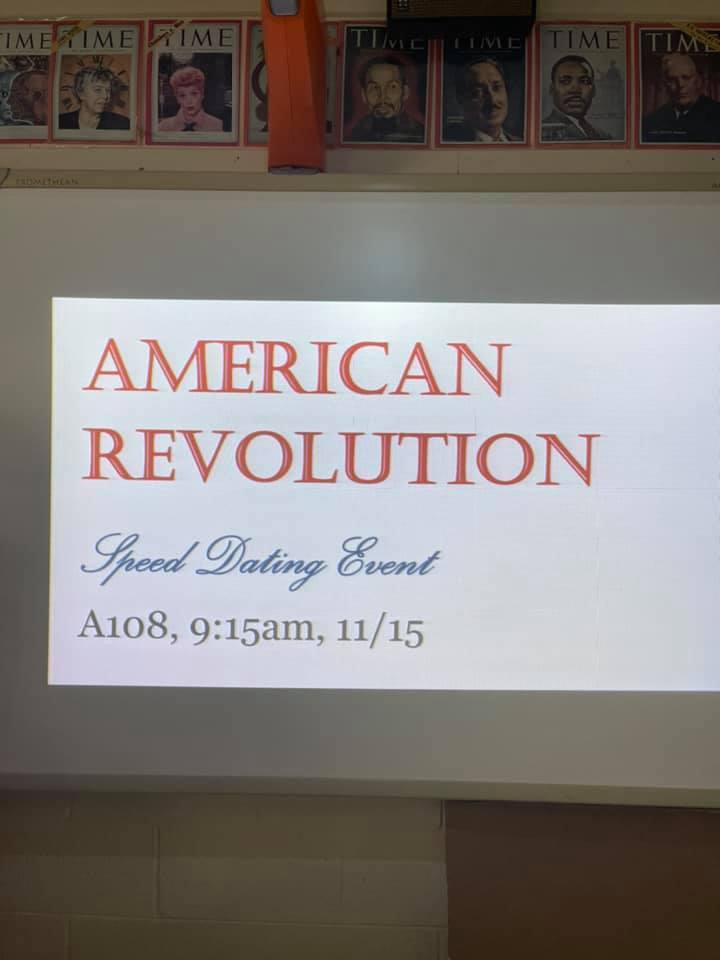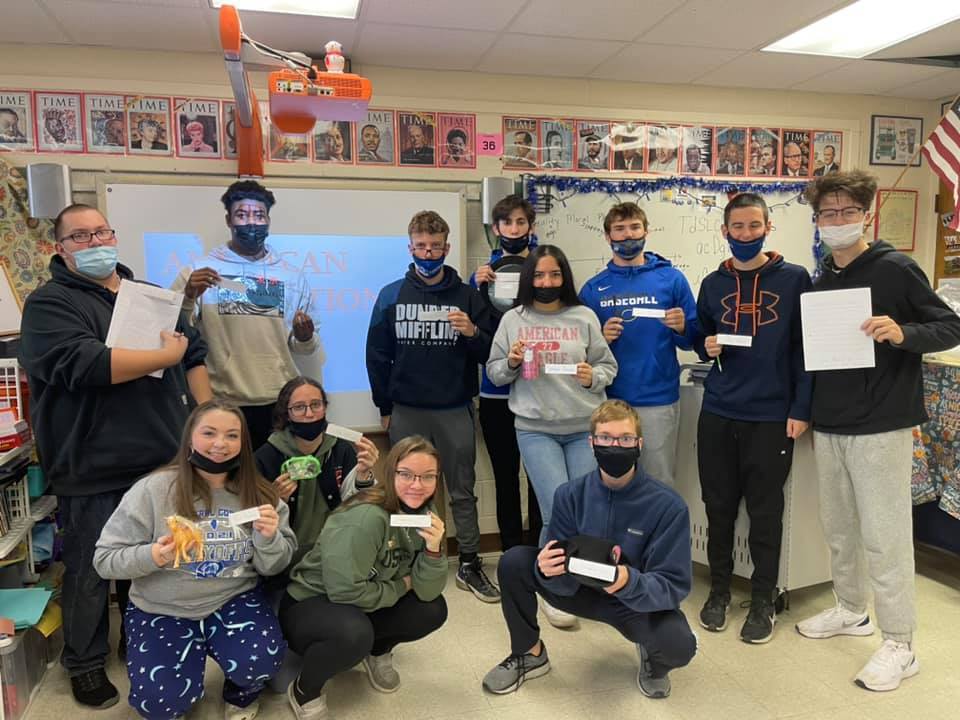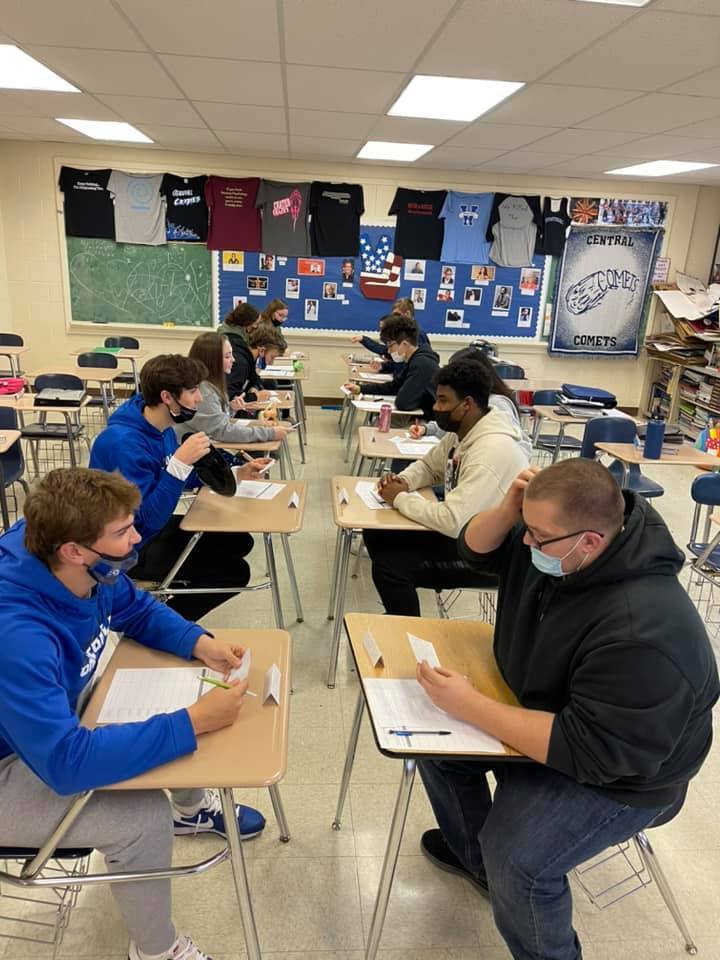 National Honor Society members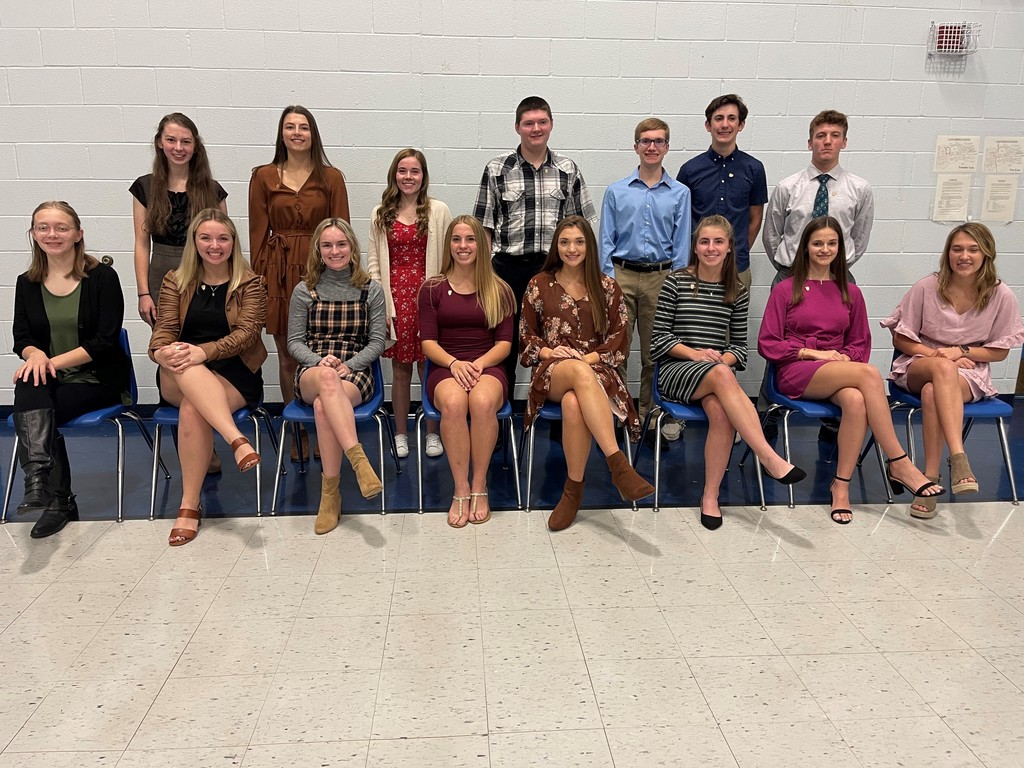 Congratulations to the following students from Central High School who were inducted as new members in National Honor Society: Haven Beherns, Dylan Behrends, Laney Bottorff, Kaylee Brosseau, Allison Cox, Alana Gray, Sydney Hanson, Nathan Kohn Jayce Meier, Caleb Meister, Kylie Smith, and Katherine Winkel. Great job to all of you!

Please join us in recognizing our veterans tomorrow. Central High School has an assembly at 8:30 a.m. in the auditorium. Chebanse Elementary has an assembly at 9:00 a.m. and Nash Middle School has an assembly at 2:00 p.m. The public is welcome to attend the assemblies to honor our veterans. We thank all of our veterans for your service to our country!
Boys' basketball practice for all levels will begin today, Monday, November 8 , 5:15-7:15 PM.

Brandon and Kathi Myers will be talking to Central High School students about the importance of suicide awareness on Thursday, November 4 at 8:30 a.m. Mr. and Mrs. Myers will be telling the story of their son, Samuel, who took his own life in 2016 when he was a high school student, as well as the importance of suicide awareness and mental health. For more information, please visit the foundations website at
https://sammyersfoundation.com/
The presentation is open to the public.

Comets finish the season 6-4. Congrats on a successful season and another trip to the playoffs. We will miss our seniors.

Erie pick six w/ 3.2 seconds left. Two-point conversion successful. 56-20 final.