Welcome
by Cindy Savoie
August 18, 2015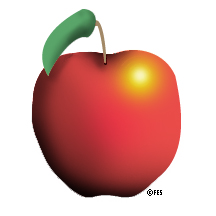 Hi! My name is Cindy Savoie. It is my pleasure to be your child's second grade teacher this year. Here is a little bit of information about me. I have been teaching in the Central school system for 30 years. I consider it a great privilege to be teaching in this stellar school district.

Please find below some of our classroom routines and procedures.
FOLDERS
Your child will have a red plastic folder. Please encourage your child to bring this home each day home each day. The folder will contain important notes, announcements, etc.
NEWSLETTERS
A newsletter will come home with your child once a week. This will recap what we have done during the week and inform you of upcoming events. Spelling words your child needs to study will be included with each letter.
BEHAVOIR
Our class rules include Treat others the way you would like to be treated, follow directions the first time, raise your hand to speak out in class, and always do your best.
We work on a "magnet move" system. If a child has to be reminded of the rules they "move their magnet". As themagnet moves the consequence increases.
HOMEWORK
Your child will be bringing home homework this year. At this young age parents will need to monitor there child's work as the math is new and can be rather tricky. Part of their homework will be to study math facts, spelling words and READ.
BIRTHDAYS
If you would like to send in birthday treats to celebrate your child's special day that is fine. We would like the treat to be "store bought". If your child has a summer birthday, feel free to pick any day to send in treats.
If you have any questions you may contact me at Chebanse Elementary 815-697-2642 or e-mail me at csavoie@cusd4.org.
Working together we can make this a great year for your child!
Cindy Savoie
Newsletter November 6, 2015
Classroom News
car can't caught
could city pencil
circle center cent
mice
Math
This week we "rearranged" numbers to make 10s. This is a difficult concept that we will continue to work on all year. We made arrays (arranging items in rows and columns).
Language Arts
| | |
| --- | --- |
| We worked with pronouns. We are working on making sure to capitalize and punctuate sentences. | |
READING -We worked on the beginning, middle and end of a story. We read several stories to identify these parts.
Science/Social Studies
We discussed who leads the country, state and towns.
Upcoming Events:
November 10 – Veteran's Program
November 25-29 – Thanksgiving Break
Have a great weekend!
Cindy Savoie